Hey yall sorry I couldnt go on yesterday. There was a huge misquito (please excuse spelling) downstairs, and me being the chicken I am decided not to do it and do it today. After reading many of Dr.FrankenPolishes blog posts it inspired me to do my own Franken. With those of you who are not familiar with what a franken is, It is custom made nail polish. Today's Franken Polish is called Easter Lily Lilac. Even though it's not easter, Lilac sounded to plain.
The products I used were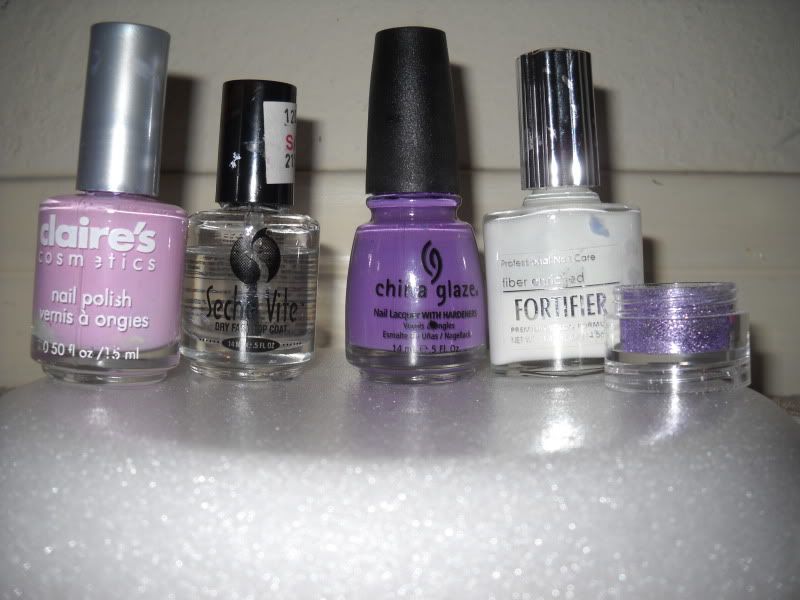 Revlon's Sheer Buff
Claires Cosmetics Ocean Breeze
Seche Vite Fast Dry Top Coat
China Glaze's Spontaneous
A Cream White Nail Pollish (no name help me identify plz if you know)
Claires Costmetics Light Purple Glitter (No name)
Sheer Buff was already I used 1/4 Sheer Buff 20 drops of Spontaneous 5 drops of Ocean breeze 1/4 of the creme white, and added 2/3 of the container of glitter. Since the mixture was quite thin, I added 1/4 Seche Vite to thicken it up. Shook it up and this is what it turned out with.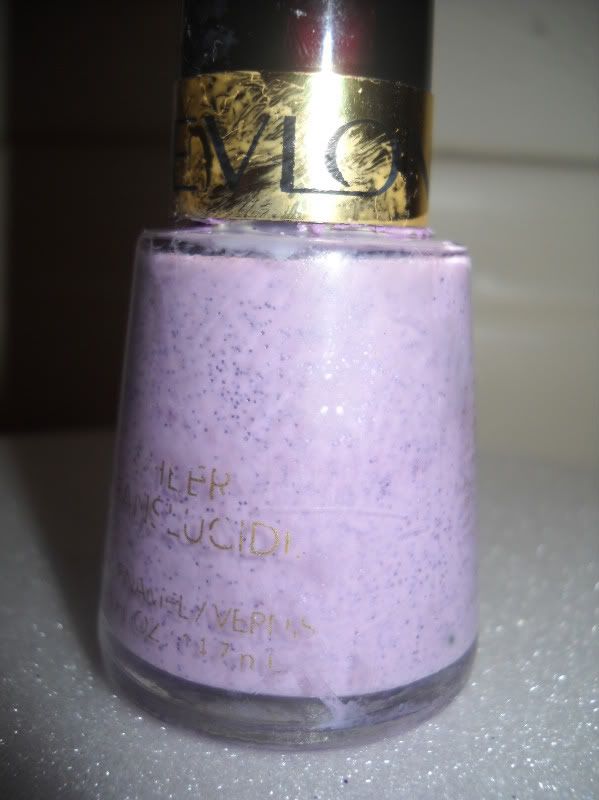 Since I added Seche Vite it made it dry fairly quickly and it takes 2-3 coats depending on the thickness of the coats. And the glitter really stands out with a top coat. It looks a little more grayish in real life though depending on the way you look at it.